Play Populous Online
Written by Apnea Thursday, 28 April 2011 12:00
Populous offers different alternatives for multiplayer. Since the closure of the official multiplayer service hosted by Electronic Arts, individual developers as well as massive multiplaying platforms have supported Populous and given our community different choices for playing online.
Populous Reincarnated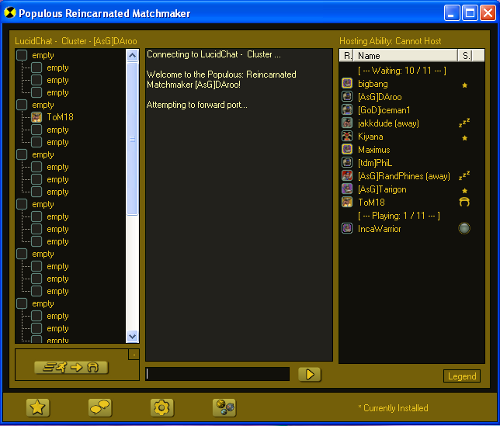 Starting with the creation of new maps, followed by a new community and later a MatchMaker for the game, Populous Reincarnated has already several years of expertise in developing online features, adding modifications to the game and improving their service since 2003.
Populous Resurrection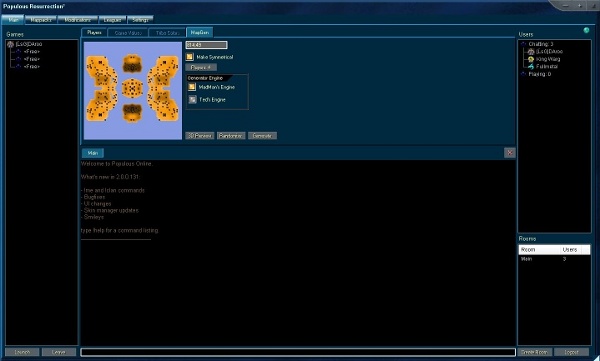 Starting in 2005, Wildman Productions decided to create an alternative community for the game as well as a new client for online gaming. Among their various innovating features, Wildman Productions released in 2011 the advanced 3D map preview.
GameRanger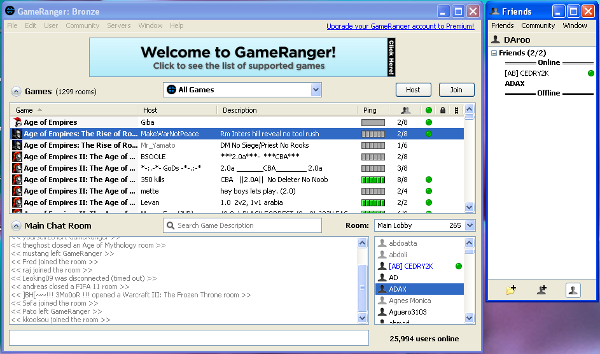 GameRanger supports hundreds of games and offers features like in-game voice communication and rankings. Among those games, it supports Populous III: The Beginning.
Populous Mana Source
After years of support to the game, Populous Mana Source decided to develop its own OpenSource client for online gaming. The project, in which several members of the community have participated and contributed with, slowly takes shape into a solid program to be released soon.
Would you like to participate? Read about the ways in which you could help here.
Last Updated on Saturday, 12 July 2014 14:24